20.02.2017
592
614
113
34
Dobrodosli!!
Evo otvaram moj prvi dnevnik povodom mog prvog growa. Trenutno nazalost bez Northern Lights jer nije proklijala, ali mozda se vrati u akciju. Mentor je Zelenko i puno ti hvala na savjetima! Posto sam nov u ovom svaka sugestija i savjeti su dobro dosli..
HOMEbox Ambient 1mx1mx2m
Prima Klima Spudnik reflektor 125mm
Lumatek MH 400w/6000k
Sylvania HPS SHP-TS Grolux 400w/2050k
Prigušnica Green Power 400W+ (superlumens=440w)
Blauberg Turbo 125 G (230/345 m3/h)
CAN-Lite 425m3/h karbonski filter
Gumirana alu flex cijev
Izolirana alu flex cijev
Mehanicki tajmer
Termo/Higrometar
Detektor dima i ugljicnog monoksida
Posude: 3x 15l (northern lights, jack herrer, liberty haze i 2x 20l (blue dream i lsd)
Bio Bizz all mix
BioBizz starters pack
Plagron Euro Pebbles
Blue Dream - Humboldt Seeds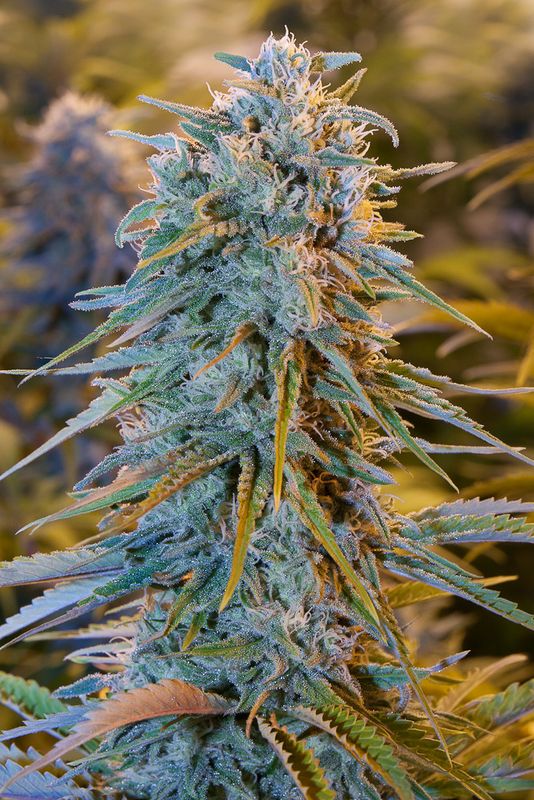 This cross of Blueberry and Haze is known for its very pleasant fruity- tangy- earthy taste, blue color, and strong and lasting, mixed mind and body high. The high starts with a sativa high and finishes around 3 hours later with a relaxing indica like muscle easing and pain killing effect.
It is one of the favourites in California and in fact it is among the top ten most demanded strains in there, which gives a good measure about the quality of this jewel. Taste is described by users as sweet, tangy, lemony, and earthy. Produces big plants that grow fast and wide, and it is appropiate for commercial purposes.
BREEDER Humboldt Seeds
VARIETY Mostly Sativa
FLOWERING TYPE Photoperiod
SEX Feminised
THC CONTENT 19%
YIELD Indoors: 350 - 500 gr/m2; Outdoors: 2 - 3 kg/plant
PLANT HEIGHT up to 4 meters outdoors
GROWS Indoors, Outdoors
FLOWERING TIME 65 - 70 days
HARVEST MONTH Outdoors - Mid october
TASTE / FLAVOUR Berry, Fruity, Haze, Lemon, Spicy / Herbal, Sweet
EFFECT Cerebral, Euphoric, Long-lasting, Powerful, Uplifting
AWARDS 1st Place Overall Strain - Seedsman Awards 2016, 1st Place Feminized - Seedsman Awards 2016
LSD - Barneys Farm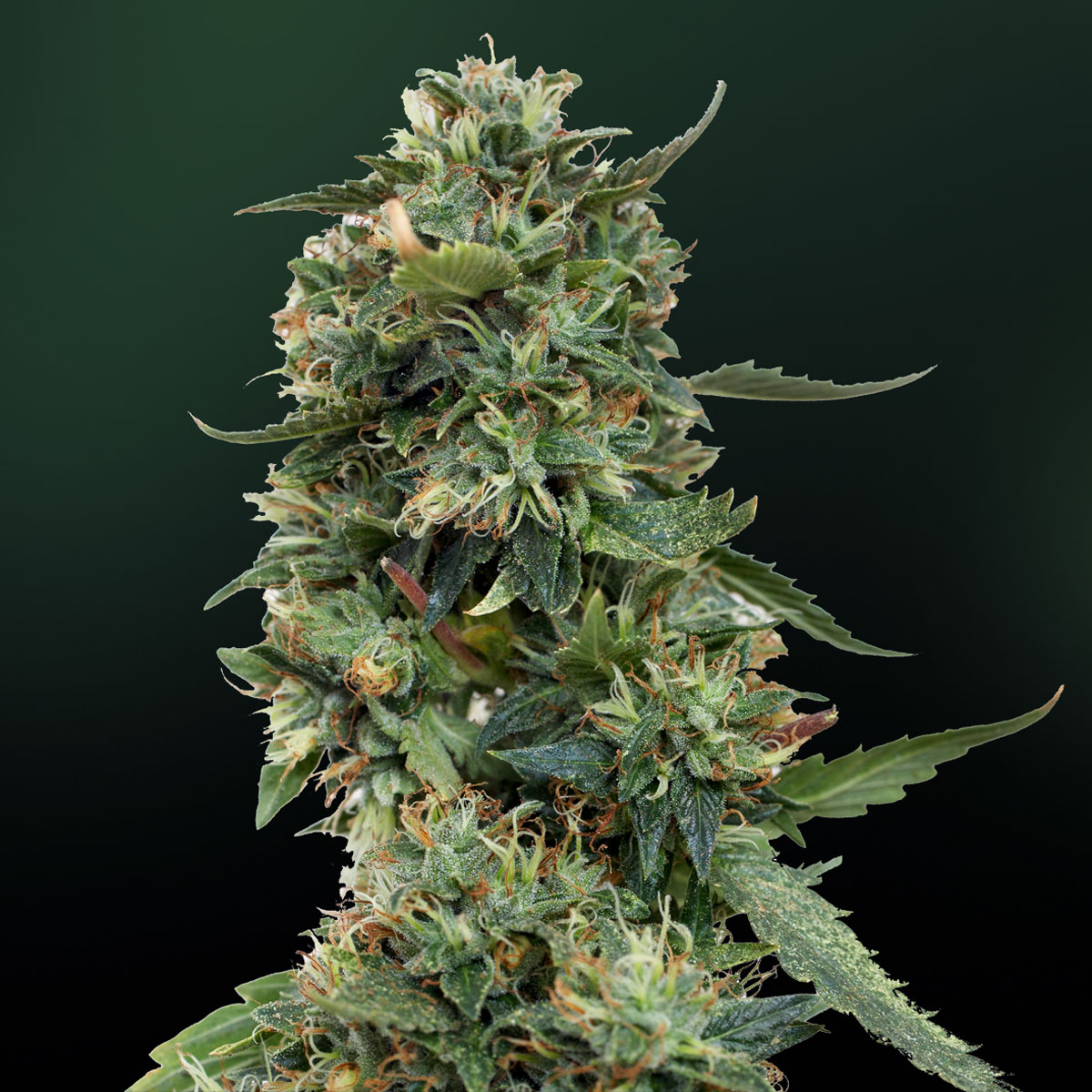 An old Skunk variety crossed with Mazar, called LSD by the Farm crew because of its powerful trippy efect. Developed from ancient genetics long established in the Farm seed bank. Crossing Skunk #1 with a potent Mazar we have created a very powerful Indica strain.
L.S.D. is a hardy, disease resistant plant that responds well in all grow conditions. With just a little care and attention, the L.S.D. strain will give the grower high yielding award winning powerful results. The favor is intense earthy chestnut with a sweet musky smell. The LSD produces a euphoric, almost psychedelic experience. It's a super-trippy and very powerful stone, a Barney's Farm special.
BREEDER Barney's Farm Seeds
GENETICS Skunk #1 x Mazar
VARIETY Mostly Indica
FLOWERING TYPE Photoperiod
SEX Feminised
THC CONTENT 25.00%
CBD CONTENT 1.2%
YIELD Preferred Indoor: 700 g/m2 .
PLANT HEIGHT 90 - 100 cm (indoor)
GROWS Greenhouse, Indoors, Outdoors
FLOWERING TIME 60-65 days
HARVEST MONTH Early October
TASTE / FLAVOUR Chestnut, Musky
EFFECT Cerebral, Euphoric, Powerful, Psychedelic
AWARDS Winner Indica Cup 2008.
Jack Herrer - Seedsman


The Jack Herrer strain was named in honour of the late cannabis activist, polemicist and author of the all-time classic "The Emperor Wears No Clothes". It has become established as something of a classic marijuana strain itself combining as it does the out-there euphoric, cerebral effect of a pure sativa strain with the resin-producing qualities of a pure indica. It was originally created by Sensi Seeds by crossing a Haze with a Northern Lights #5 x Shiva Skunk cross.
Due to the existence of several pheno-types flowering may take anywhere between 50 and 70 days. THC production is high at a minimum of 18% right up to 23%. One thing is certain, however, and that is whichever phenos develop the high will be clear and creative with outbreaks of euphoria likely.
BREEDER Seedsman
GENETICS Original Haze x Red Skunk
VARIETY Indica / Sativa
FLOWERING TYPE Photoperiod
SEX Feminised
YIELD 350-450 gr/m2
PLANT HEIGHT up to 175 cm
GROWS Greenhouse, Indoors, Outdoors
FLOWERING TIME 9 weeks
HARVEST MONTH October
EFFECT Euphoric
Liberty Haze - Barney's Farm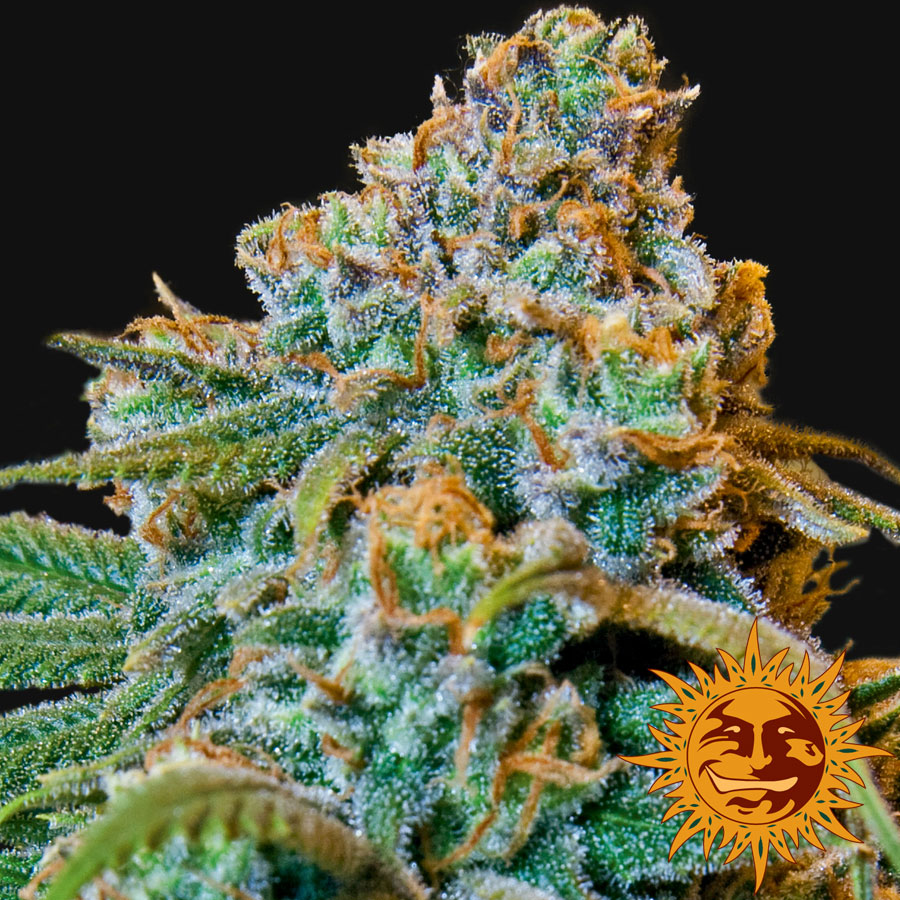 Liberty haze is a cross of G13 male with a fast flowering Chem Dawg 91. Liberty Haze has both Indica and sativa characteristics with one perfect talent.- a fast flowering time. (8 to 9 weeks). A medium tall plant with substantial girth and big fat calyxes, she performs excellently in both indoor and outdoor environments. Long dense cola's start to really fatten up in the last three weeks with dense trichome production with beautiful contrasting red and purple hairs. The Liberty Haze buzz is immediate and long lasting with an alert and euphoric cerebral effect.
* Has a distinct and refreshing lime taste and fragrance.
* Lab tests have rated the THC content at up to 25 percent
BREEDER Barney's Farm Seeds
GENETICS G13 X Chem Dawg 91
VARIETY Indica / Sativa
FLOWERING TYPE Photoperiod
SEX Feminised
THC CONTENT 25%
CBD CONTENT 1.3%
YIELD Indoor: 600 g/m2
PLANT HEIGHT 100 - 110 cm
GROWS Indoors, Outdoors
FLOWERING TIME 60 - 65 days
HARVEST MONTH Early October
TASTE / FLAVOUR Citrus, Lime
EFFECT Cerebral, Euphoric, Long-lasting
AWARDS Cannabis Cup Winner 2011
14.09. Namocio zemlju i ostavio ju da odstoji oko 40ak sati. Na dno posuda stavio glinene kuglice.
15.09. Stavio sjemenke u casice sa destiliranom vodom
16.09. Usadio
17.09. Uglavnom sjedim pred boxom i prodajem zjake
18.09. Blue green provirila glavicu!! Palim lampu i vent i zapocinjem rezim 20/4. Lampa je 30cm od vrha posuda, a vent puse izmedu posuda i lampe. Temperatura je 24-25, a vlaga oko 65. Naziru se jack herrer, lsd i liberty haze, ali nazalost sjemenka od northern lights se nije jos otvorila. Moguce da sam ju malo pre plitko usadio, tj. malo sam cackao gornji sloj da im malo olaksam i iz dosade pa sam mozda mrvu previse skinuo, ali ipak mislim da je trebala vec proklijat.. Dajem joj sansu preko noci ali...
19.09. Nista od tog. Prebacujem northern lights u vlazne maramice i nadam se klijanju, a ako nece mozda ubacim neke drugu ili mozda i ostanem na 4 biljke. To mi je jedina sjemenka NL-a. Nju sam bas uzeo zbog problema sa spavanjem pa se nadam da ce uspijeti..
Ima jos nesto posla oko boxa ali nista posebno. U neke stvari nisam bas siguran. Npr. dali bi mogao spustit lampu nize? Sad je na 30ak cm. Dali da gasim turbinu kad bebice spavaju? Vent ostavim upaljen non stop.. Trenutno zalijevam samo prskalicom lagano kad vidim tj. osjetim da se gornih par cm osusilo.
To je to za sad. Nadam se uspjehu i zavrsetku do bozica ako bude moguce..
Pozdrav!!